New book on the Twelve Tribes by ex-member
"Better than a Turkish prison, what I have learned from life in a religious cult" is the title of this work by  Sinasta Colucci, a US ex-member.
It can be found on Amazon, click on the image to go to Amazon page==>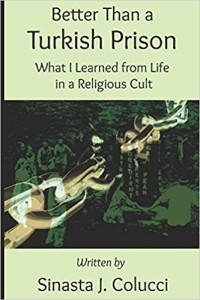 The true story of a needy young man who encounters a religious cult known as "The Twelve Tribes Communities". With no better options in sight, he decides to join them in their pursuit to build the kingdom of God on Earth. After years of brainwashing and servitude, he must break free from a powerful delusion in his search for freedom and truth. Not merely a deeply personal portrayal of one man's struggles, this book also serves as a critical analysis of religious ideals and their effects on humanity as the author divulges his presently-held beliefs.